Share on
The rise of ecommerce has propelled tremendous growth across all sectors – manufacturing, finance, retail, etc. This statement stands ground in B2B too.
Post digitization in B2B commerce, more and more businesses are shifting from offline and embracing online mediums to sell products. Currently, 48 percent of B2B businesses sell online, and 88 percent plan to move online in the coming years.
The rise in the deployment of Salesforce B2B Commerce is a testament to the fact that B2B commerce has a safe haven in digitization. Consequently, it's not surprising to see B2B ecommerce features drastically change for good.
For instance, efforts have been made by technologies like Salesforce B2B ecommerce to convert sales channels into adjustable digital touchpoints, and businesses using it have been yielding great results.
A giant leap for businesses to embrace automation, AI-driven selling and quoting, and automated shipping might not have been possible in the absence of ecommerce for B2B.
In simple terms, deploying B2B ecommerce Salesforce has given businesses the flexibility to serve customers better even if their needs have grown out of proportion.
Expectations are at an all-time high and market saturation is a nightmare for most B2B businesses devoid of any reliable, robust digital infrastructure like Salesforce B2B Commerce.
What is Ecommerce?
Contrary to the illusion that many B2B organizations still live under the assumption a business to business ecommerce still holds ground is simply self-annihilative. But then, what is B2B e-commerce?
Proactively leveraging technology in order to put in place a set of digital channels that offer a unified dashboard viewing experience so as to tap into data and gather insights, which, if rightly implemented, paves the way for businesses to expand to new markets previously not known.
This summarizes the answer to the question, "what is ecommerce business?".
Think of B2B users to whom products sometimes don't even feature in the list of priorities. What they are expecting instead is a cohesive digital experience.
If B2B organizations fail to provide that, no matter how top-notch their products, consumers most likely are going to part ways. To deter befall of such occurrence, Salesforce had been advanced.
What do customers expect from B2B organizations on the digital forefront?
1. Websites
Customer expectations have become central to B2B businesses. And it has been found that easily navigable websites excite customers the most in today's B2B realm.
2. Self-Service
Additionally, B2B users have become very smart and expect self-service on almost all B2B ecommerce platforms.
According to the latest reports, it's learned that 73% of B2B organizations are already ahead of the game and offer multi-pronged self-service options to their customers.
It's not for unbeknownst reasons – as quite mistakenly few B2B organizations reluctant to digitize read it – that B2B users fall for self-service.
To redress consumer issues,  self-service stands out as the fastest mode available to do so. 
Since it operates via chat, self-service offers tailored, well-contextualized service to customers and responds to their queries in a way that facilitates the sales process.
In the beginning, if you're new to B2B e-commerce, try to offer your customers facilities like self-service ordering. Building upon that, full-fledged customer service chatbots may ensue a little later.
3. Omni-Channel Experiences
In B2B, many things take place online but some are still done offline, spread across various channels. And it's necessary for businesses to serve customers both online and offline since both are part of the larger sales funnel.
However, no matter which method customers use to access your service, no matter which stage they belong in the sales process, at every touchpoint, and at every interaction, it's crucial to offer a contextualized response.
Customers cannot be offered personalized service unless and until the customer data, channels, and order history don't merge into a unified experience for both customers and operators of the business.
Judging how far B2B firms have been successful in implementing an omnichannel strategy can be deduced from Forrester reports that show two-thirds of B2B organizations now have a fully optimized omnichannel strategy in place. 
A cohesive digital experience across channels requires leveraging technologies like Salesforce B2B Commerce, which places staff, customers, technology, and processes on the same page.
As businesses worldwide gear up for mass adoption of ecommerce, improving customer experience is the only way forward for B2B organizations.
That brings us to Salesforce, and it's here that B2B Salesforce Solutions creep in.
In B2B Ecommerce, Customer Experience has Precedence Over Products
As said earlier, ecommerce is not all about products. The experience you provide is equally important. The big challenge for B2B businesses is providing a buying experience that outlives products.
And there is hard data to back it up: The percentage of customers who believe experience to be equally important as products is a whopping 84 percent.
All of a sudden, firms that have migrated to ecommerce have a new challenge on the front end, which is to look for a B2B commerce solution.
Luckily enough, B2B Commerce Cloud Salesforce offers businesses of all shapes and sizes robust digital solutions to ensure the cohesive online customer experience.
There have been a number of B2B ecommerce trends shaping B2B commerce.  The majority of them are driven by changing buying behavior.
See for example buyers have been pretty vocal about their demand for real-time interaction with sellers, responding to them in real-time.
But that doesn't mean we don't have means and tools to cater to countless customer expectations. In fact, B2B CRM provides solutions to help businesses overcome technical handicaps.
B2B Commerce Technology is Transforming Bulk Ordering and Customer Engagement!
Using Salesforce B2B Commerce technology, buyers can now place bulk orders using mobile devices. The sluggish process of manually placing orders and entering each and every detail into the inventory is a thing of the past.
Trends in the ecommerce industry that have been in vogue for some time now have at least something to do with B2B Commerce technology.
Sales channels have been modernized. A much-needed digital makeover has been completed with the advent of B2B Commerce.
And, definitely, it has made digital engagement far more effective and more rewarding than a sales representative.
Ecommerce Trends in 2020 that are shaping: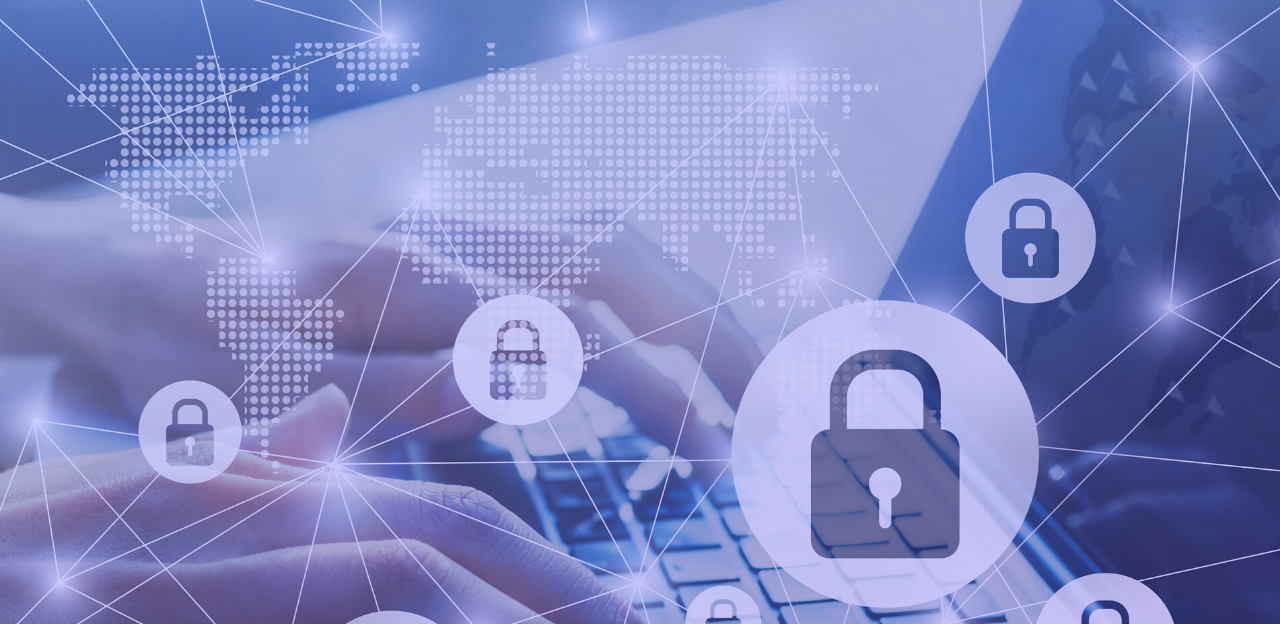 Ecommerce trends bring sweeping changes across B2B organizations. 2019 saw online commerce grow by 12 percent. Its efficiency has increased. 
Of course, there is not any single B2B ecommerce trend that is shaping the future of digital commerce. A lot is happening at many fronts among buyers, technology, and more, and these events are impacting every aspect of B2B eCommerce.
a.) Change in Shopping Experience:
On one side, budgetary constraints are holding back customers from ordering in bulk. And the side is equally dramatic; options available to buyers are many.
As a result, the power rests with customers. If they feel their expectations are not met, they may switch to your competitor's bargain for cheaper shipping.
With technology on their side, it's a disruptive B2B ecommerce trend that customers compare prices using mobile phones before doing the actual shopping.
b.) B2B Customers Expect B2C Ecommerce Experience:
Quite evidently, B2B sales processes differ starkly from the same process in B2C industries. That doesn't deter B2B clients who still want businesses to offer them B2C-like buying experience on B2B e-commerce platforms.
That includes capabilities like real-time interactions with chatbots instead of sales representatives, portals for online payments, and more. As a result, B2B organizations are deploying technology to offer smart pricing and quoting facilities.
c.) Multi-Channel Communication:
Ecommerce revolves around the customer. To address their expectations, technology is being utilized. The result is a multi-pronged purchase process. 
To interact with businesses, customers in today's digital era use multiple channels. That gives impetus to salespeople to actually grab hold of customers and results in the expansion of the business.
An interaction that began with sharing a post on Facebook may well end up drifting deeper into the sales funnel.
d.) Unified Data:
However, multiple channels also mean the potential data generated being disconnected or trapped in different data sources.
Since data is gold, B2B has seen data unification trending across its platforms. All are pouncing on data resources to collect it, organize it, analyze it, and make accessible across channels for a unified data viewing experience.  
e.) Personalized Customer Experience:
Customers want a personalized experience while dealing with a B2B business. That can only be offered if personal data of customers is collected, organized, and analyzed.
To provide customers personalized service in the best possible manner, B2B organizations are projected to double their hiring of data scientists by the year 2021.
How to Succeed in B2B Commerce in 2020?
Success in B2B ecommerce boils down to impeccable customer experience while being cost-effective.
If you're offering customers the digital experience they expect from B2B organizations, success is imminent. 
Besides customer experience, the key to success in B2B ecommerce in 2020 and beyond is going to be the implementation of technology.
There is consensus among B2B organizations on the need for Salesforce CRM, Salesforce Service Cloud, and Salesforce Commerce to be in sync so that data can flow back and forth uninterrupted.
With updates on these two fronts, success will be yours.
***Image Sources:
Elearncommunity
Syncspider
2checkout
Share on